My first love, my first heartbreak. It's been a long time since I've thought of you. The memories of our time together hasn't fade away from my mind.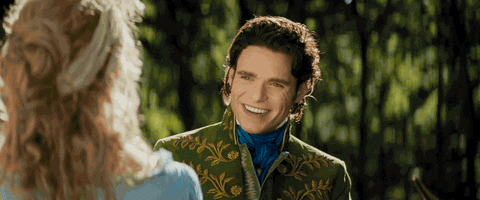 [Source: www.thefangirlinitiative.com via Giphy]
On a cold afternoon, I asked Fairy Godmother if I could meet you, you specifically, because I've developed a crush on the handsome prince I saw while passing the gardens. That same day she arranged a meeting at your palace, I wore my best blue jeans, t-shirt and converse to perhaps impress you with my "cool" and "chilling" sense of fashion.
However when I arrived, the meeting didn't go as planned. Sincerely, I don't blame you for being rather cold to me the first time we met, I was a stranger inside your castle, your home. A place to find peace turned into a match making disaster, both the queen and king were happy for my efforts, yet you were disinterested.
The visits after that weren't pleasant either, you were comfortable with me, but not attracted. Then a stupid idea came to my naive mind, the only way you'd fall in love with me is if you saw me in a pretty gown and makeup, a grown woman with captivating beauty. The analysis was horrible, appearance over personality, fake personality over real personality, superficial thoughts over intelligence. What an embarrassment it is to think that looks would win over your heart. My younger self was hopeful, despite being taught from her beginnings that a beautiful soul is the treasure the chest guards. Nobody is interested in the chest, they'd rather have whats inside of it.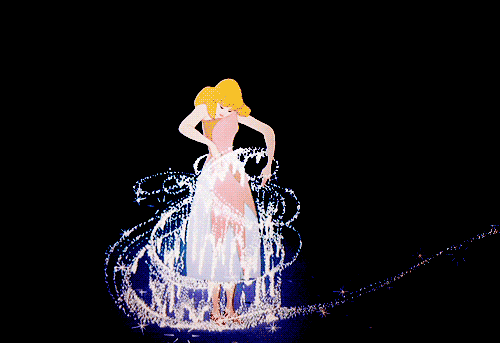 [Source: for-the-love-ofdisney.tumblr.com via Giphy]
Nevertheless, a gran ball was announced and organized. The mice sow the dress, horses were groomed, the stepsister miraculously behaved and the Fairy Godmother added the last magic touches. As I stood there watching it all unfold, I was satisfied with the arrangement. Then suddenly my heart asked me three fearful questions: "Why are you doing this?" "Is he worth it? and the worst, "Do you love him?". At first I tried to deny answering these, because I already knew the answers and it wasn't something I wanted to hear after such effort. The ball was tonight and as determined stubborn as always, I gave us one last hope.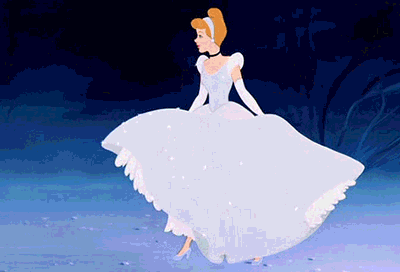 [Source: authorjordanlink.tumblr.com via Giphy]
[Featured Image Source: Cinderella (1950) via Animation Screencaps]