Oh, dear, sweet, confused prince… you and I don't have a love story, it's more like a comedy, a non-romantic comedy nobody would want to read.
When something isn't right or meant to be, God shows us signs. Unfortunately, I ignored them all when I met you. A tall, handsome and well dressed man, that's what I saw on the first day, speaking different languages I couldn't understand and spreading a sophisticated air wherever he stood. You were exactly the man I dreamed of, the one I've made out of sticks, mud, dry leaves and flowers, picture perfect. Every day I seek a chance to meet you and when the time came, I presented you with a small buffet of delights.
On the first day, we were singing the same melodies, sharing the same interests, it was almost as if we had nothing different between us. Second day and the wedding was being planned, both of us unknowingly hypothesized by each other, saying yes to everything without thinking of the consequences. That was until I saw my reflection in the well,  where I fell into it a reality far from fantasy… or was I pushed into it?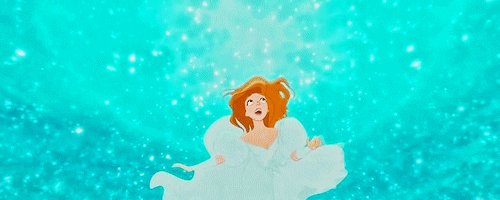 [Source: quinnsfabray.tumblr.com via Giphy]
In a world where princesses don't get rescued by their lunatic prince, you learn how to be independent and look after yourself. You get a job, make great friends and eventually find love along the way. However, when finding a lover, it's not an easy task, you have different options, opinions and an authority, an evil, I mean, caring (it's complicated) b… (let's call her the queen), queen watching you over your shoulder.
The queen had a way of seeking drama, she liked to ask a lot of awkward questions one was obliged to answer. She also loved to meddle in people's lives, it was entertaining to her, a way to pass a boring day in the office life. An office, far from the castle, where I sincerely thought no one from fantasy land would visit, you showed up with your group of knights. Feeling embarrassed by the turn up, I ushered you away, but it was too late. I had become the queen's new entertainment.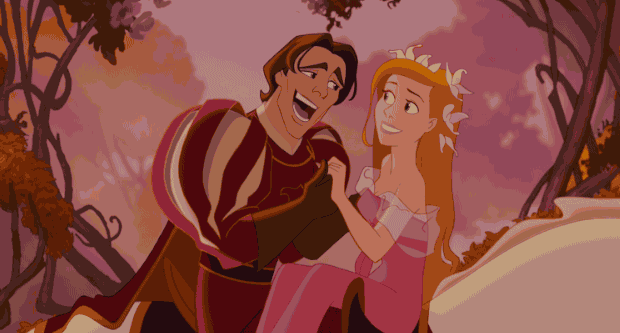 [Source: 23-hour-party-people.tumblr.com via Giphy]
Everyone knew about the affair that wasn't an affair, mostly because I discussed with the other princesses working by my side. I told them as a way to distract us from work, to have a laugh and make fun of you for trying to woo me and it was wrong of me to do. Instead of acting like a princess, I was becoming the villain of the story.
Am I the princess or the evil queen? Perhaps I'm both. Either way, my truth should be told, about how I felt and the way I acted. You'll find that we were both wrong for each other, that this princess wasn't yours nor were you my knight in shinning armor. We deserve better, people who love us even with our flaws, but hey! That doesn't mean I'll never love you as my dear friend.
[Featured Image Source: Enchanted (2007) via Animation Screencaps]
Disclaimer from Animation Screencaps' website: These screencaps are provided free for non-commercial entertainment and education – fan art, blogs, forums, etc. We are not endorsed, sponsored or affiliated with any movie studios. All copyrights, trademarks, and logos are owned by their respective owners. This site is for non-profit/educational use only.