Have you ever seen those Instagram videos where they take a movie out a context? For example, when this "meme" account is trying to promote a movie that probably came out a year ago and the caption goes like "OMG! Her boyfriend is the hottest vampire!", but it turns out her boyfriend is not a vampire and it isn't even a romance film.
They twist the story out of a small clip, they make it something it's not to make it appear more attractive to the users. That's exactly what I'm going to do in this week's assignment for Informática 115 at the Universidad del Sagrado Corazon.
Through GIFs I've created on Giphy I'll be presenting scenes from a few movies that are the opposite genre (and somewhat story) of what I'll be describing with each clip. Let's get started, shall we?
The following GIFs credit is to: @theprinzessita on Giphy
Bridesmaids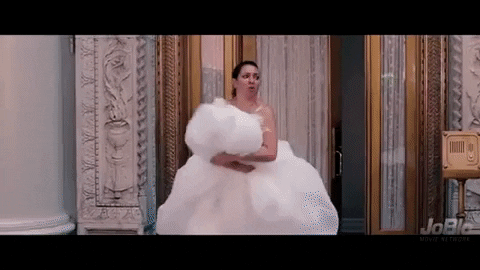 Bride runs away from a bridal store after she realizes she can't hold it any longer. She wasn't ready for what's about to come, she breaks down on the street unsure what to do next.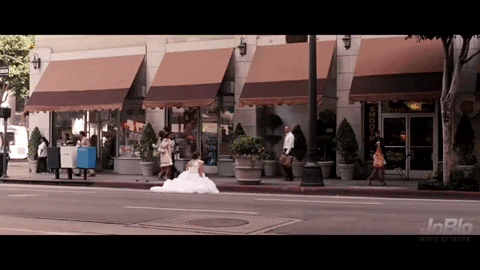 She couldn't make it. She's alone and scare to stand up as her friends stare at her with disappointment in their eyes.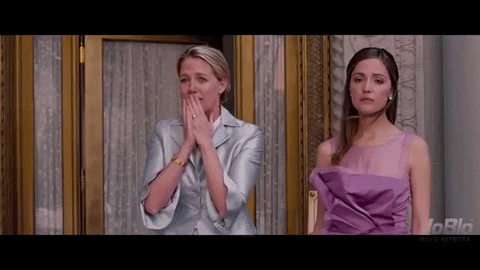 Silence of the Lambs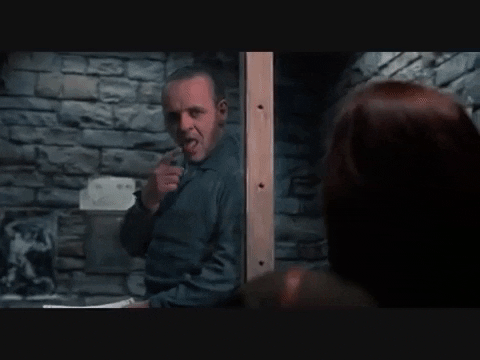 FBI trainee has her feelings mixed up after she meets a flirtatious yet intellectual prisoner waiting for the right time to reveal his true intentions.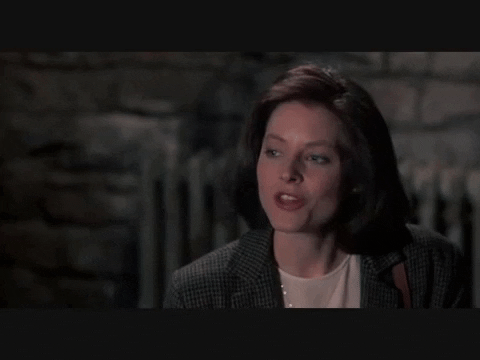 After chatting for a while, she tells him something that will change his life forever.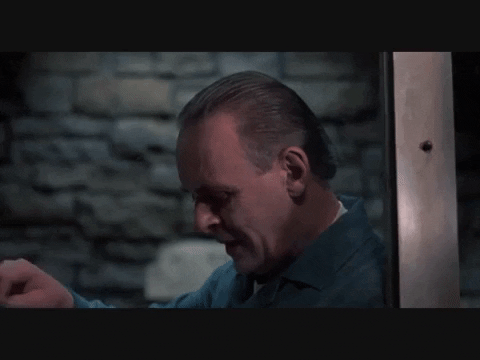 Freedom, he's going to finally taste freedom. Intrigued, not convinced, yet somehow enchanted with that smile. She's the right person for the job, but will their feelings get in the way?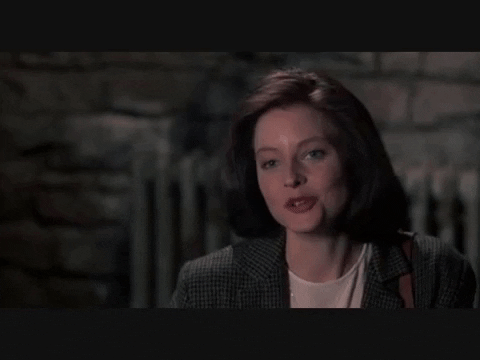 Bonus: Pride and Prejudice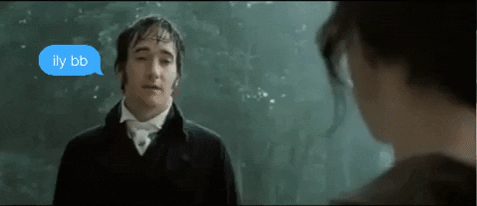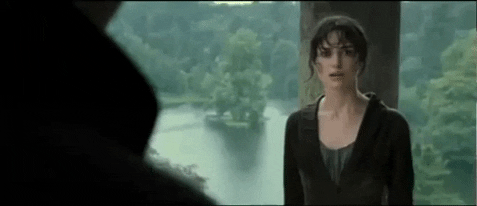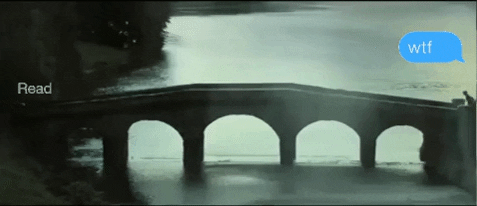 I'm going to leave this last one with no explanation whatsoever.
Here's the real story behind these clips:
After eating at a unfamiliar restaurant, the bridesmaids and the bride get food poisoning, leaving them with a bad, bad, really bad stomach ache that causes them to have an urgent trip to the bathroom. Since the bridesmaids took over the bride store's bathroom, that left Lillian (Maya Rudolph) with no other choice but to run to the other side of the street to find the nearest bathroom. Sadly, she couldn't make it and ended up doing her business in the middle of the street. Yikes.
Plot: Annie (Kristen Wiig) is chosen as the maid of honor for her best friend's wedding. As Lillian prepares for her day, she relies on Annie and the rest of the bridesmaids to help set up the wedding. Though Annie isn't great at these wedding things, she's determined to make everything right as she starts up an odd and wild journey.
The first encounter of Dr. Hannibal Lecter and FBI trainee Clarice Starling, who is trying to understand his twisted mind to catch another serial killer on the lose.
Plot: FBI cadet Clarice Starling meets with Dr. Hannibal Lecter, a man who's imprisoned for being a cannibal killer. She's sent to interview him to help her catch and understand the mind of another serial killer, who's killed about five young woman and kidnapped another.
In this scene Mr. Darcy confesses his love towards Lizzy, who rejects him immediately after finding out he's the reason why her sister isn't married to the man she loved.
Plot: It's the story of Elizabeth Bennet, second eldest daughter of Mr. and Mrs. Bennet, who's constantly being pressured by her parents to be married to a wealthy man. Though Lizzy doesn't care about marrying someone for their fortune, she eventually meets the handsome and upper-class Mr. Darcy. A man of a few words who barely knows how to properly socialize among others. When they first meet at a ball in the town of Meryton, they instantly take a dislike towards each other. However, when their paths being to cross, they ultimately fall in love with one another once they understand their lives.
I chose all of these because I thought they had these moments I could twist the meaning behind them. For example, in Bridesmaids it does look like the bride is running away from her wedding, or in Silence of Lambs where it seems as if those two characters are flirting with each other, while in Pride and Prejudice we have the most powerful scene turned into a comedy making it seem as if she ran away from him and said nothing.
Hope y'all enjoyed these!
'Til next time!
[Featured Image Source: pride_and_prejudice by Juuro Licensed by CC]